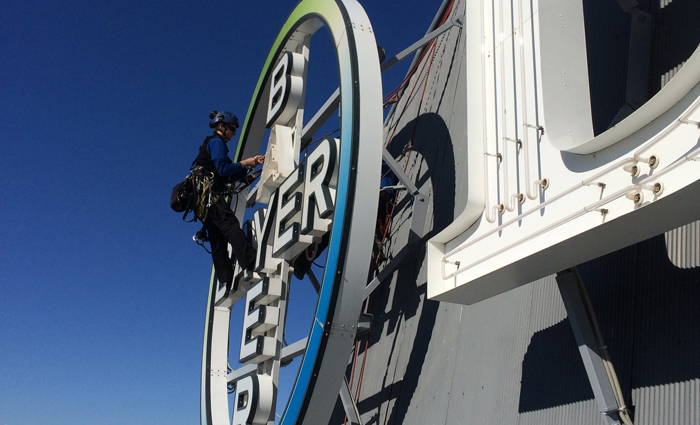 Welcome to
Abseil Access
Abseil Access is a Sydney based company of dedicated Industrial Rope Access and Height Safety specialists. Our goal is to deliver the highest standards of safety, quality and work practice to our clients using our height safety and rope access expertise and skills. Industrial rope access solutions can be a safe alternative to traditional access methods.
We have over a decade of experience customising industrial rope access and height safety solutions for our clients in Sydney and throughout Australia. We pride ourselves on being able to provide a bespoke service for our clients.
Abseil Access technicians are Industrial Rope Access Trade Association (IRATA) certified, providing our clients with work performed under the safest international Industrial Rope Access standards. All work methods are carried out in accordance with WorkCover and EPA regulations.
Staff at Abseil Access have a vast range of experience and we are able to provide technicians with the appropriate qualifications and trade skills to match your individual project requirements. Abseil Access are proud of our reputation for delivering rope access solutions for complex accessprojects, particularly in the area of Sky Signage and building illumination.
Abseil Access is a high-performing team who pride themselves on maintaining the maximum level of safety whilst competing jobs in an efficient, cost effective, timely and highly professional way.